— Let our graphic designers take care of all your creative needs. Our creative design experts design everything from Logos, Animations, Brochures, Adverts, Exhibitions, and everything in between!
Creative Graphic Design Agency Pakistan
Branding and Identity Design
We will work with you to develop a unique and consistent visual identity for your brand, including logos, color schemes, typography and more.
Print Design
We will create professional and eye-catching designs for all of your print materials, such as brochures, business cards, and billboards
Digital Design
We will design visually stunning graphics for your website, social media, email campaigns and mobile apps, ensuring that your digital presence is both user-friendly and visually appealing.

Infographics and Data Visualization
We will create visually appealing and easy-to-understand infographics and data visualization that effectively communicate complex information and ideas.

Package Design
We will create packaging designs that effectively communicate the value of your product and help it stand out on the shelf.

Motion Design
We will use motion design techniques to bring your designs to life and make them more engaging, dynamic and interactive.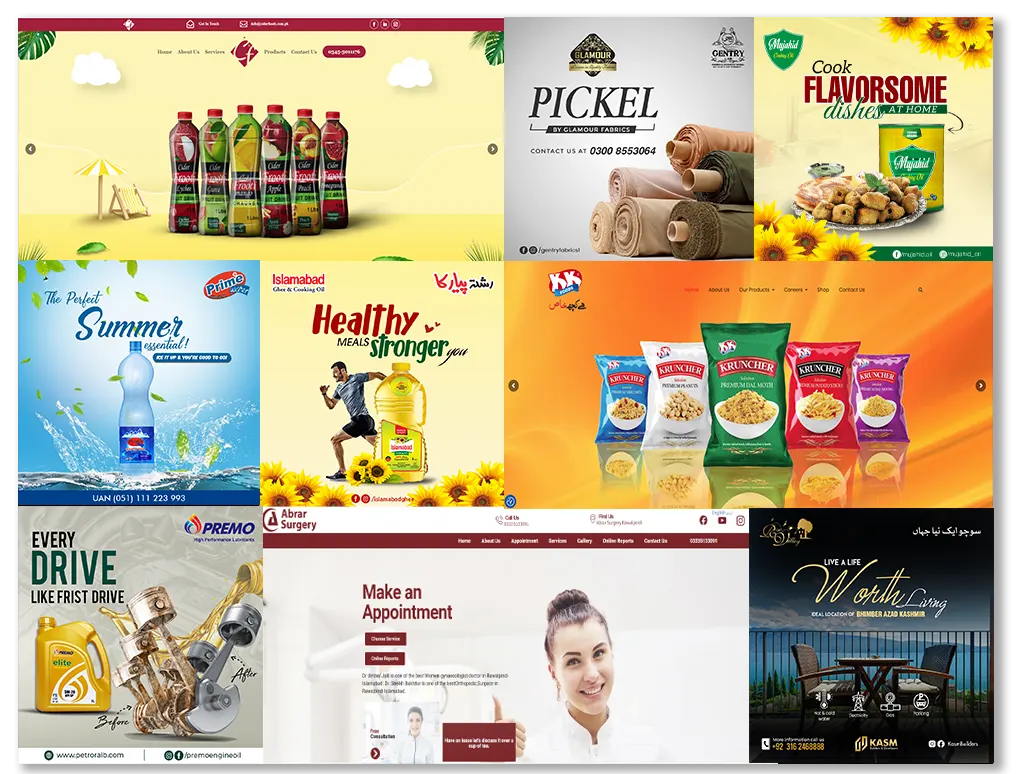 BAM provides E-Commerce Store Development
As a creative marketing agency, BAM understands the importance of visually appealing and impactful graphic design in today's digital landscape. That's why we offer professional graphic design services to help businesses stand out and effectively communicate their message
Your Go-To Digital Marketing Agency Pakistan
Hire The Best Graphic Designers In Pakistan
Looking for out-of-the-box, creative thinkers to do the design work for your brand? You are at the right place! Our graphic design studio in Pakistan enables us to serve our customers with a complete creative wrap-around service according to their needs.
Well-designed, visually aesthetic creatives turn into your brand identity. Who would mind their brand being associated with something trendy and viral?
At BAM we have a team of expert graphic designers who craft exactly the type of design you envisioned for your brand.