— Multiply your daily leads and sales by hiring Pakistan's leading PPC marketing agency BAM. We promise you a solid return against your ad spend irrespective of the size of your business.
Pay Per Click (PPC) Advertising And Marketing Agency Services In Pakistan
Keyword research
The agency will work with you to understand your business goals, target audience, and competitors, and develop a strategy that aligns with those goals. This will include identifying which social media platforms to focus on and creating a content calendar.
Campaign creation
The agency will create high-quality, engaging, and shareable content that aligns with the overall strategy and resonates with the target audience. This may include a combination of text, images, videos, and other types of content.
Bid management
Based on the content created, the agency will develop creative campaigns, contests, giveaways, and other promotional tactics to engage with the audience, increase brand awareness and drive website traffic.
Ad optimization
The agency will use tools and analytics to measure the performance of the campaigns, including engagement rates, reach, and conversions. They will use this data to optimize the campaigns and improve their performance over time.
Reporting and analysis
The agency will engage with the audience, respond to comments and messages, handle any negative feedback and create a sense of community around the brand.
Landing page optimization
The agency will provide regular reports on the campaign's performance and offer insights and recommendations for future campaigns.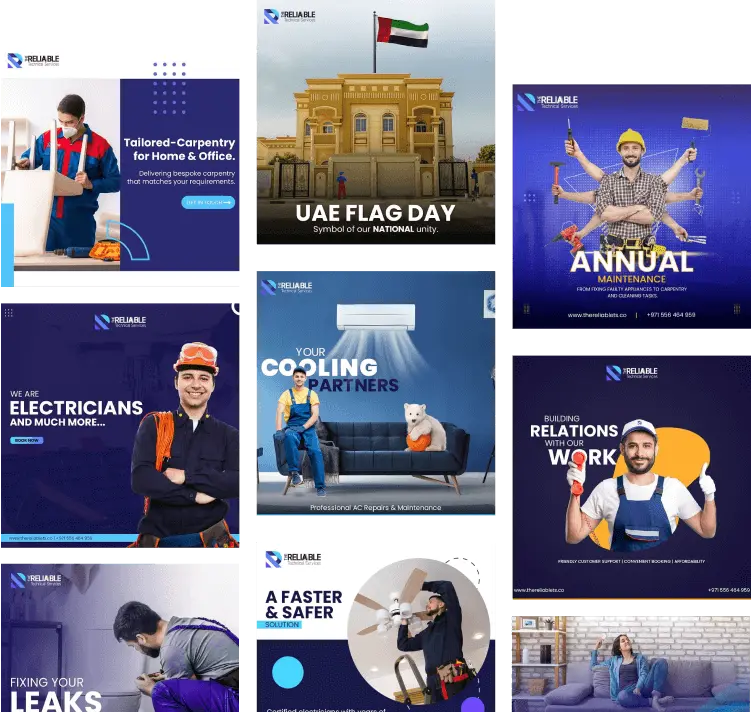 BAM provides Social Media Marketing
BAM Specialize in PPC. Pay-per-click (PPC) advertising management is a form of digital marketing that allows businesses to display ads on search engines, social media platforms, and other websites. It's called "pay-per-click" because the advertiser pays each time one of their ads is clicked on by a user.
PPC advertising management includes the planning, creation, launch and ongoing optimization of PPC campaigns.PPC advertising management is a ongoing process, so it's important to work with a skilled professional or team to create, launch and manage PPC campaigns effectively. With the right strategy, PPC advertising can be a highly effective way to reach new customers, increase website traffic, and boost conversions.
Your Go-To Digital Marketing Agency Pakistan
ROI-Driven PPC Marketing And Advertising Services
Creating and optimizing a paid marketing campaign isn't everyone's cup of tea. Each industry requires a unique approach. That's where a PPC agency can help you. As a reputed PPC marketing and advertising company in Dubai, BAM knows everything required to create and optimize Google Ads campaigns.
We help small and big online businesses grab prospects' attention through emotionally appealing Google Ads set up to be displayed to the right audience. Ecommerce or real estate, health or education, finance or tech, we have hands-on experience in helping businesses achieve the desired ROI with scalable PPC services.