— Transform your social media strategy and increase ROAS by hiring Pakistan's top social media marketing agency. Our social media marketing team will help you optimize your social media investments and create a consistent stream of new leads, sales, and conversions.
Social Media Marketing Agency Services In Pakistan
Developing a strategy
The agency will work with you to understand your business goals, target audience, and competitors, and develop a strategy that aligns with those goals. This will include identifying which social media platforms to focus on and creating a content calendar.
Content creation
The agency will create high-quality, engaging, and shareable content that aligns with the overall strategy and resonates with the target audience. This may include a combination of text, images, videos, and other types of content.
Campaigns and promotion
Based on the content created, the agency will develop creative campaigns, contests, giveaways, and other promotional tactics to engage with the audience, increase brand awareness and drive website traffic.
Analytics and measurement
The agency will use tools and analytics to measure the performance of the campaigns, including engagement rates, reach, and conversions. They will use this data to optimize the campaigns and improve their performance over time.
Reporting
The agency will engage with the audience, respond to comments and messages, handle any negative feedback and create a sense of community around the brand.
Community management
The agency will provide regular reports on the campaign's performance and offer insights and recommendations for future campaigns.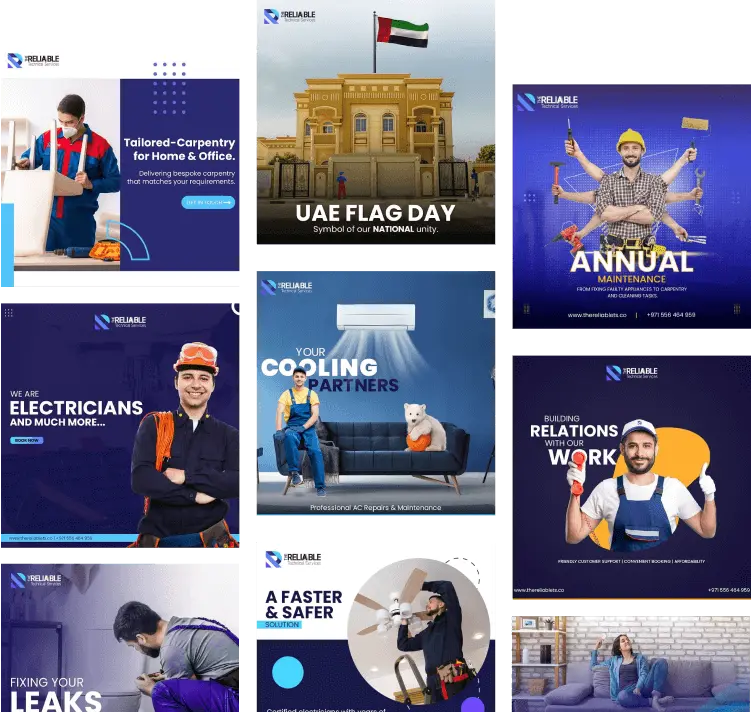 BAM provides Social Media Marketing
Unlock the full potential of your business with our comprehensive social media marketing services. Our years of expertise in social media marketing have made us a trusted partner in delivering desirable results for our valued clients. We understand the dynamics of social media platforms and leverage them to offer great feasibility and the highest return on investment (ROI) for businesses of all sizes.
Our dedicated team comprises top-notch social media marketers, SEO experts, analytics specialists, content writers, PPC experts, graphic designers, and website developers. Starting as low as Rs. 30,000/- per month, we provide tailored social media marketing solutions to meet the unique needs of your business. (Check out Our Social Media Marketing Packages)
Rest assured, we won't test-run your social media marketing campaigns and waste your hard-earned money. Our proven, result-oriented strategies have consistently produced wonderful outcomes for our clients over the past four years.
Experience the power of social media marketing and witness the growth and success of your business. Join our satisfied clients who have leveraged the potential of social media marketing to achieve their goals
Your Go-To Digital Marketing Agency Pakistan
Social Media Marketing Management Services
Social media marketing holds the key to your business's online success. The more you spend on paid and organic social media advertising campaigns, the more ROI you can acquire. Furthermore, unlike other online marketing channels, social media advertising is cost-effective. You can earn qualified leads with minimum investment and grow your business.
BAM is the choice of Dubai's leading brands and start-ups for SMM services. With a creative and well-researched social media marketing strategy, we help online businesses get the desired results through social media campaigns.