— Bring the digital vision of your brand to life with a fully-functional, responsive website
Web Development Leaders in Pakistan
Website design and development
Creating the overall layout and design of the website, as well as building the functionality of the site using programming languages such as HTML, CSS, and JavaScript.
Content management systems (CMS):
Implementing and customizing a CMS such as WordPress or Drupal to make it easy for the client to update and manage the website's content.
Web Content Writing
We will provide high-quality, SEO-friendly web content that will help your website rank higher in search engines and engage visitors.
E-commerce development
Building and customizing an e-commerce platform to allow the client to sell products or services online.
Mobile and responsive design
Creating a website that is optimized for viewing on mobile devices and adapts to different screen sizes.
Search engine optimization (SEO)
Improving the website's visibility in search engine results through techniques such as keyword research, meta tag optimization, and link building.
Social media integration
Adding social media functionality to the website, such as social media sharing buttons and the ability to display a feed of the client's social media posts.
Maintenance and support
Providing ongoing maintenance and support to ensure the website stays up-to-date and runs smoothly.
Web hosting and domain management
Taking care of the technical aspects of keeping the website online, such as purchasing and renewing the domain name, and providing web hosting services.
Analytics and metrics
Setting up tools such as Google Analytics to measure website traffic, track user behavior, and gather data to inform future updates and improvements.
Web security
Providing security measures like SSL certifications, Firewalls, and others to protect the website from different types of cyber-attacks and vulnerabilities.
Top-Rated Web Development Agency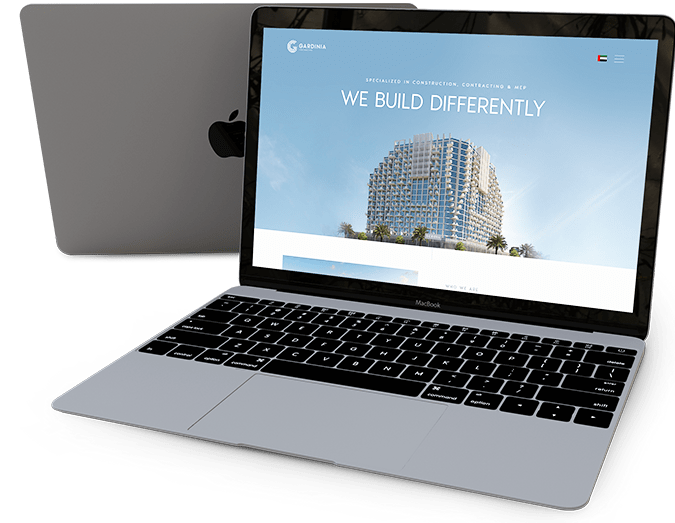 BAM also provides Web Design Services
Web design services involve the creation and maintenance of a website. This includes designing the layout, and determining the technical aspects such as the font, color scheme, and graphics to be used. Web design services also include the development of the website's functionality and features, such as forms, shopping carts, and other interactive elements. In addition to the design and development, web design services may also include ongoing maintenance and updates to the website, as well as search engine optimization
Your Go-To Digital Marketing Agency Pakistan
Top-Rated Web Development Agency
BAM ranks among the crème de la crème of the web development agencies in Pakistan. We've designed and developed 300+ websites for a wide variety of industries, both in Pakistan and globally. Keen eyes for aesthetics, advanced programming skills for front-end and back-end development, and a diverse portfolio based on clients from various industries make us the best in the business.
From front-end developers to back-end engineers, our talent is our pride. We enjoy executing complex web projects and out-of-the-box business models. At Digital Gravity, we see challenges as an opportunity to learn and grow.